Barons Clubs
Art Club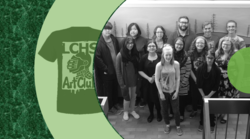 Art Club allows both talented artists and beginners to connect, to improve their skills, and to create amazing works of art. Members are given freedom to create very personal artworks of their choice, or they can join together to create larger community pieces. Experience is not necessary, but passion is a must. We meet one day afterschool every week in room 1612. 
Staff Advisor: Mr. Smith
BAC (Barons Activity Council)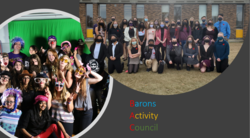 We meet during lunch every two weeks on Tuesdays to plan activities for our school.
Staff Advisor: Mr. Jeffery
Car & Truck Show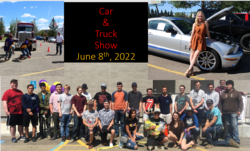 Staff Advisor:  Ms. Oldershaw
Club Cosmo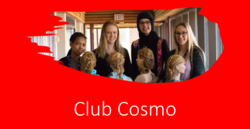 Club Cosmo is designed for students with a creative flare. These students may excel in a safe, School-Salon environment that supports an interest in Cosmetology. We have partnered with many different groups in our community to complete a variety of services such as manicures, blowout styles, roller-sets, makeup and updos. We also compete in Skills Canada. Club Cosmo students create their own updo style following specific requirements and compete at Regional and Provincial levels. We are open to all new ideas and opportunities.
Staff Advisors: Mrs. Blanchette
Improv Club: LICE (LCHS Improv Club Entertainers)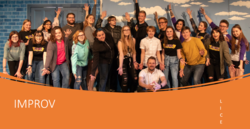 LICE is an extracurricular club that meets weekly to learn and hone member's improvisational skills. We put on monthly comedy shows that are unlike any you will see in the city. It is completely unscripted, unrehearsed, and unpredictable. Auditions will be held throughout September in the LCHS Blackbox Theatre (Room 813).
This year we'll also be part of the Northern Alberta Improv League which travels to weekly competitions across Northern Alberta.
Staff Advisor: Mr. Stang
Musical Theatre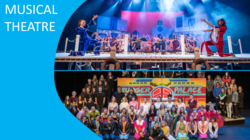 Outdoor Adventure Club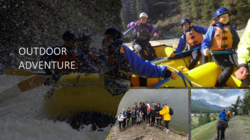 This club runs two trips per year. Our first trip is to Jasper for two days of skiing and snowboarding at Marmot Basin. Our second trip is to Radium for rafting, hiking and caving.
Staff Advisor: Mr. McFarlane
Red Cross Anti Bullying
Staff Advisor: Mrs. Melnechenko
The Purple Sun (School Newspaper)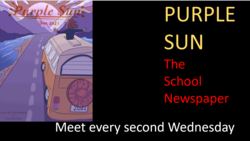 Do you like to write? Are you opinionated? Do you want to have your own comic in a newspaper? The Purple Sun is an award-winning school newspaper and is looking for writers, artists and editors to contribute.
Staff Advisor: Mr. Jeffery
UANDUS (Year Book)
Staff Advisor: Mrs. Dixon
HERO Club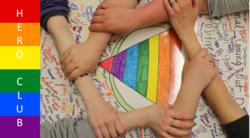 LCHS Arts Festival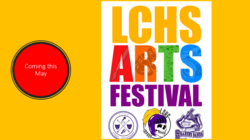 Advisors:  Mr. Griffith, Mrs. Weighill, Mr. Stang, Mr. Davis, Mr. T Smith
Peer Achievement Club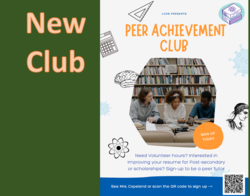 Creative Writing Club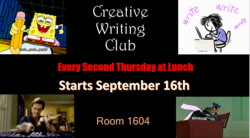 Hands at Work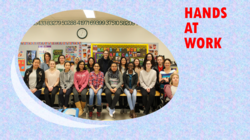 Advisors:  Mrs. Scutt & Mrs. Woytiuk
Our Hands at Work Club spends countless hours each year raising money for and building relationships with the vulnerable orphan children in a remote community in Malawi, Africa. Our help supports the children in 3 main areas: education, health care and food supplies. We are embarking on our 7th year this year. 
"Hands at Work" works in vulnerable communities across Africa where HIV/AIDS, poverty and numbers of orphans are highest and support structures are very low. "Hands at Work" identify local leaders within vulnerable communities who are already demonstrating a passion to serve the poor and broken in their community.  Trained volunteers support these leaders in developing a locally-owned organization in their community and begin a long-term relationship of service and partnership.
Many of our students have maintained a relationship with the children in Africa, through letter writing, pictures, post cards and other school projects. This past July, a group of teachers, community members and recently graduated students,​visited the community and were able to see first-hand the impact our school has had. We got to spend time with our children and help serve. We spent time in their homes, made and served the one meal a day, played with the children, encouraged, and loved them. We have put together a video to offer a glimpse into the lives of the children who live in that community and show how our students and staff help. We hope you have time to watch it. 
Beyond the Hurt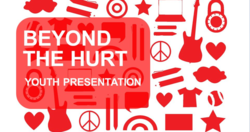 Advisor:  Mrs. Melenchenko
Board Game Club